Nucleon BI provides powerful cross table (OLAP) data analyze and aggregation tool.
A cross table is a two-way table consisting of columns and rows. It is also known as a pivot table or a multi-dimensional table. Its greatest strength is its ability to structure, summarize and display large amounts of data. Cross tables can also be used to determine whether there is a relation between the row variable and the column variable or not.
Optionally, the cross table can display grand totals for columns, rows, or for the whole measure. It can also display subtotals for columns, or show images on the horizontal or vertical axis.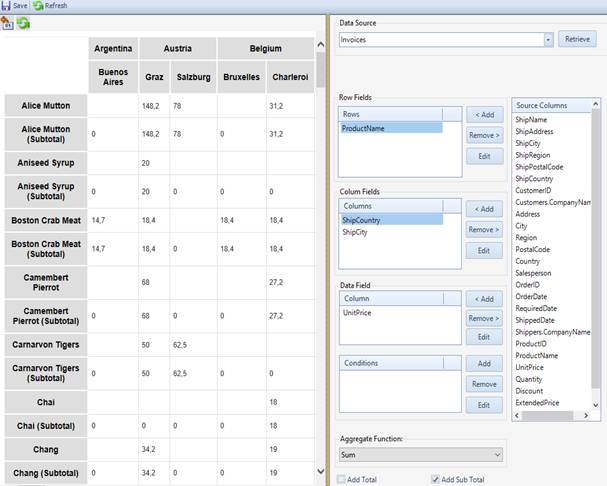 Cross Table Designer
---
powered by Nucleon Software