Power View module is designed to create and view virtual data views with advanced data view options and settings.
You don't need to create any database view anymore; instead you can create a query within query module and bind it to power view.
It allows visualizing query result with coloring and highlighting. It provides a designer to add columns, filters, conditions and highlights.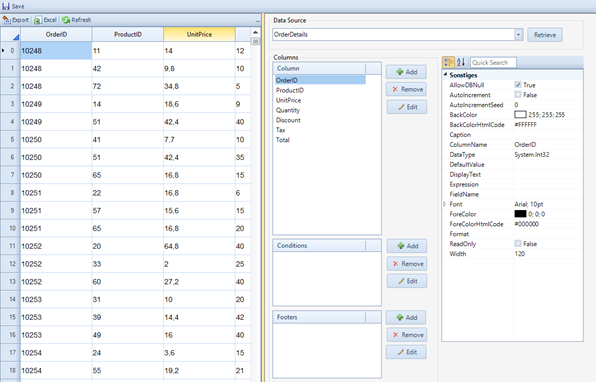 Power View Designer
The designer includes the following GUI elements:
· Columns: The columns list allows to view which columns will be displayed or not.
· Conditions : You can add conditions to view in different colors or highlights
· Footers: You can add footer row to table and add some calculations to it.
· Property: Using property you can edit the selected feature.
The statistics module can compute and view the descriptive statistics for a give data table.
---
powered by Nucleon Software