The data export feature gives you an option to export and share your data. The export dialog provides the following data export formats:
· XML, XMLDB (XML file with XSD Schema), HTML, CSV, JSON
· Excel (XML), Excel 2007, Word 2007, RTF
· PDF, RTF, Open Office Writer, Open Office-Calc, XPS, dBase, PNG (Image)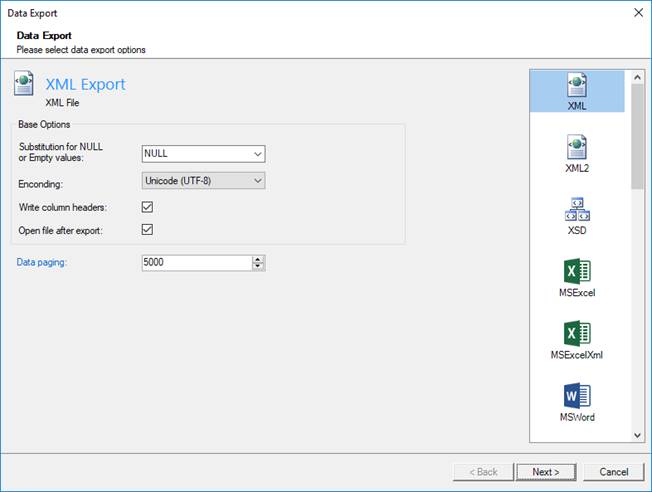 Data Export Dialog
Encoding: Encoding of the file.
Write Column Headers: If the checkbox is checked, the Field (Column) headers will be included in the export.
Substitution for NULL (or Empty) Values: If data row or cell contains null (or empty) values they will be replaced by the chosen value type from the combo box.
CSV Data Export provides the following options:
· Field Separator:The separator character between the fields (columns)
· Field Encloser:The field (column) data encloser.