BI Studio provides you feature rich data reporting module for reporting and data visualization. Using reporting tool, you can create and design feature rich reports (Text, Image, Chart, Pivot-Table, Shape, Gauge, Mathematics Operations etc.), edit or view the existing reports.
The report Manager allows you the manage reports for a bi project.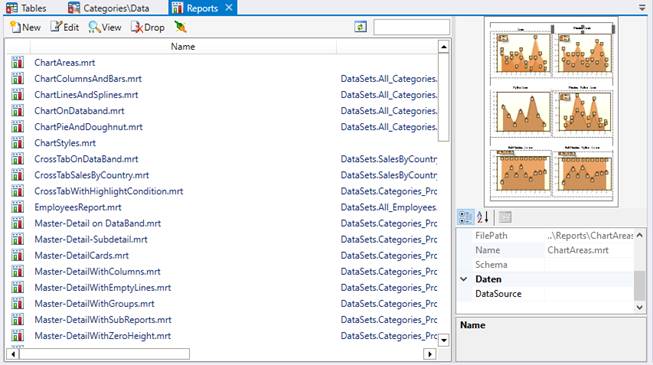 Reporting Manager
For more information, please read the Reporting User Manual. You can get it from download center.
---
powered by Nucleon Software