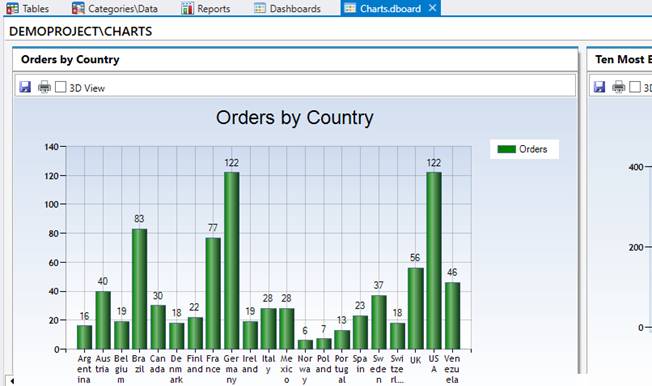 BI Studio provides you a dashboard system (Dashboard Designer and Dashboard Viewer) to build business intelligence data visualization panels.
The Designer allows you to add to panel pre-designed or newly added Reports, Charts, Tables, Queries, Pivot Tables, Power Views, Statistics, Images, Text, Web and Html Contents and other supported BI Modules.
You can thing the dashboard designer a one page report with components. It provides parameter component to query and visualize data dynamically using dynamic parameter values. The following dashboard components are available:
· Report
· Chart
· Query
· Parameter
· Web Page
· Image
· Text
Dashboard parameters help you to extend dashboard visualization components with dynamic values. Using parameter setup dialog you can add a parameter and parameter type which will be visualized and input item by dashboard viewer.
---
powered by Nucleon Software